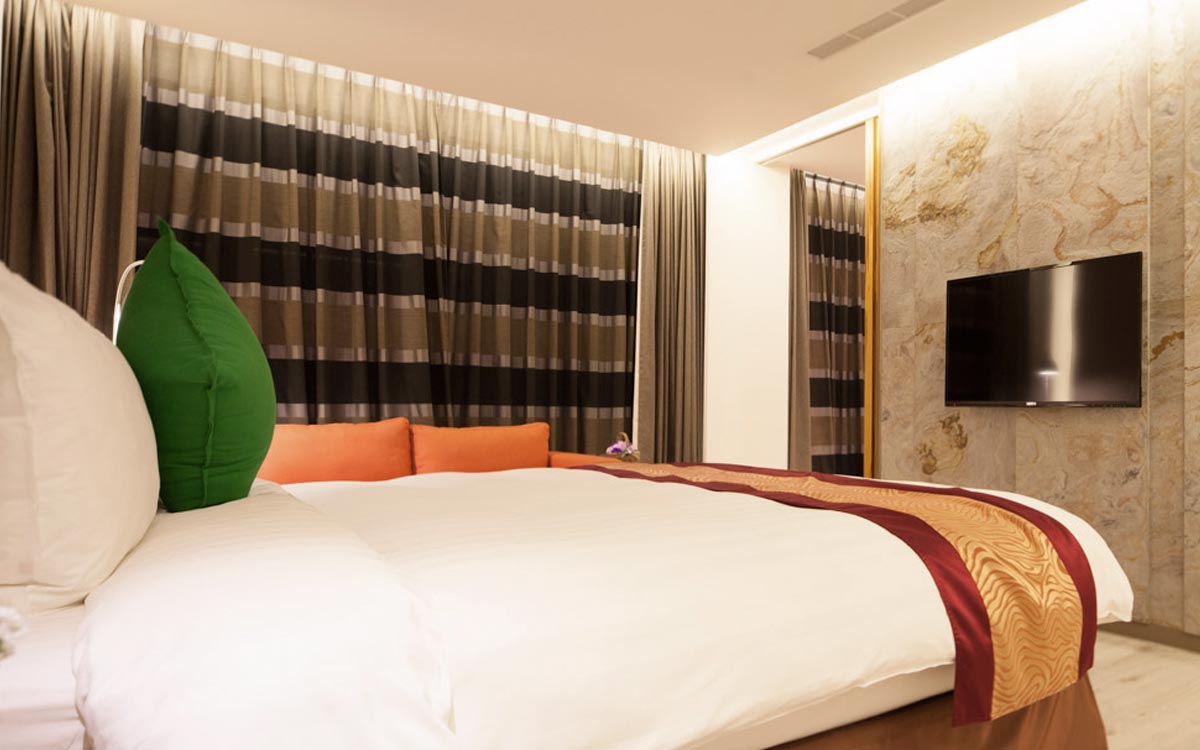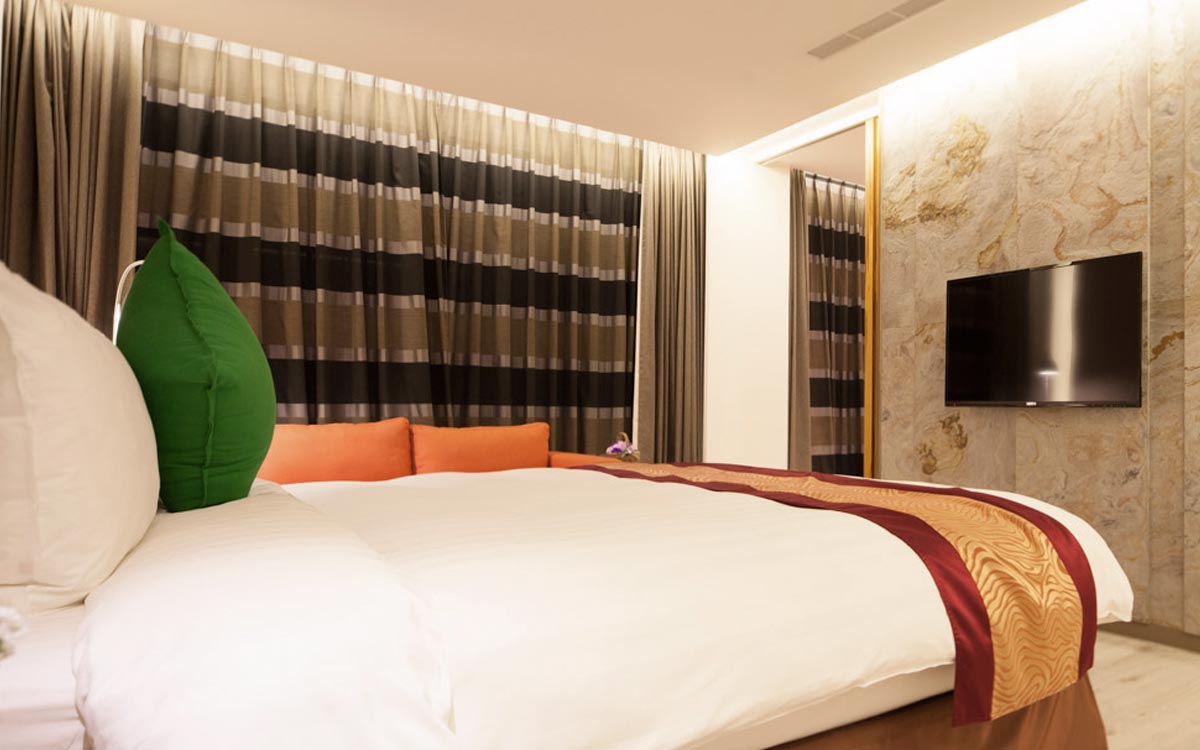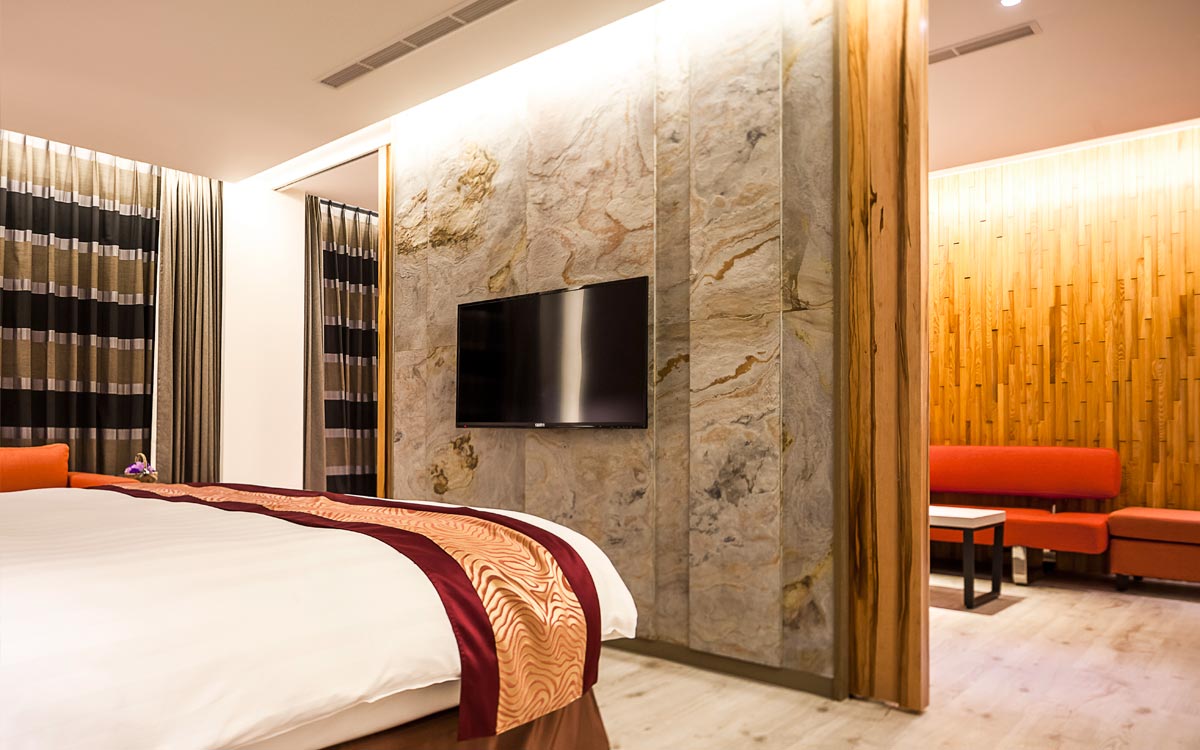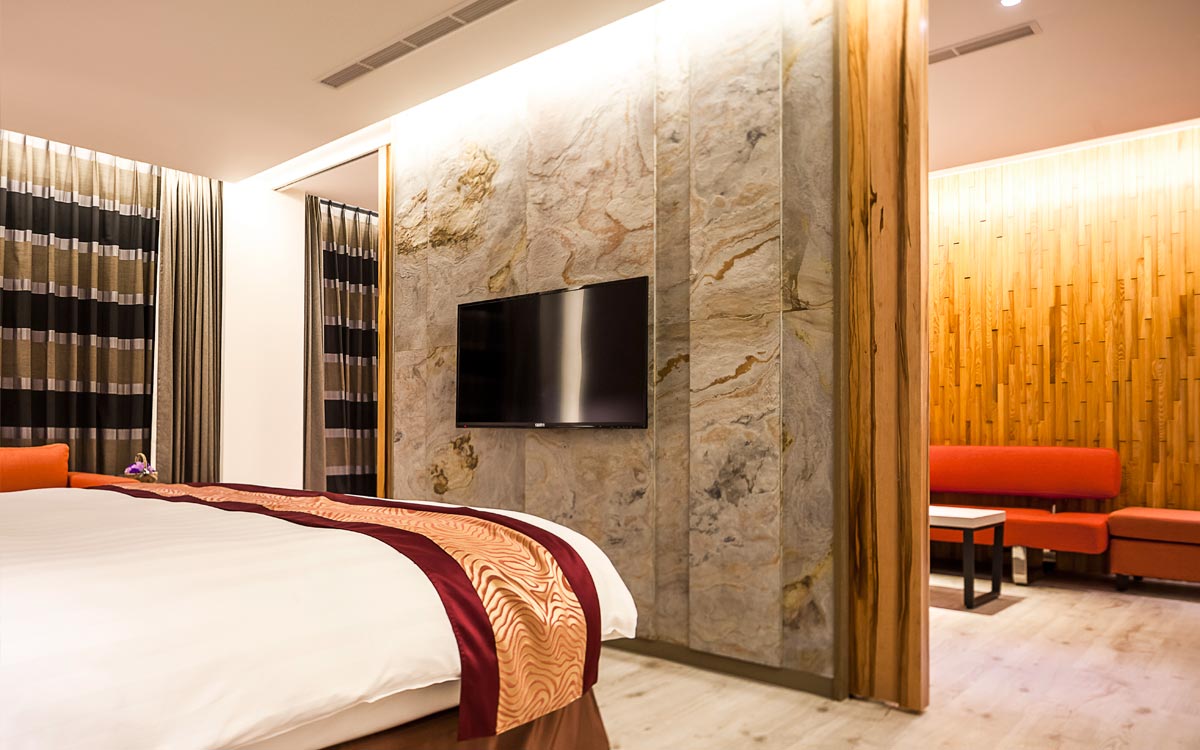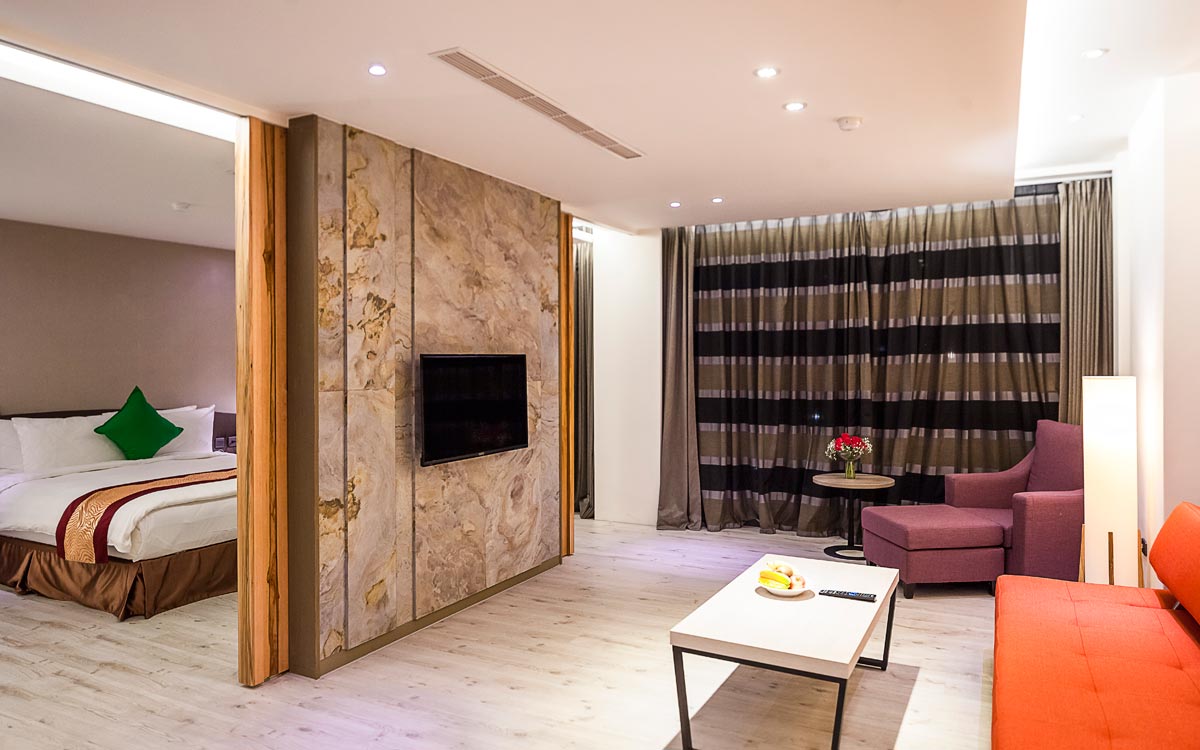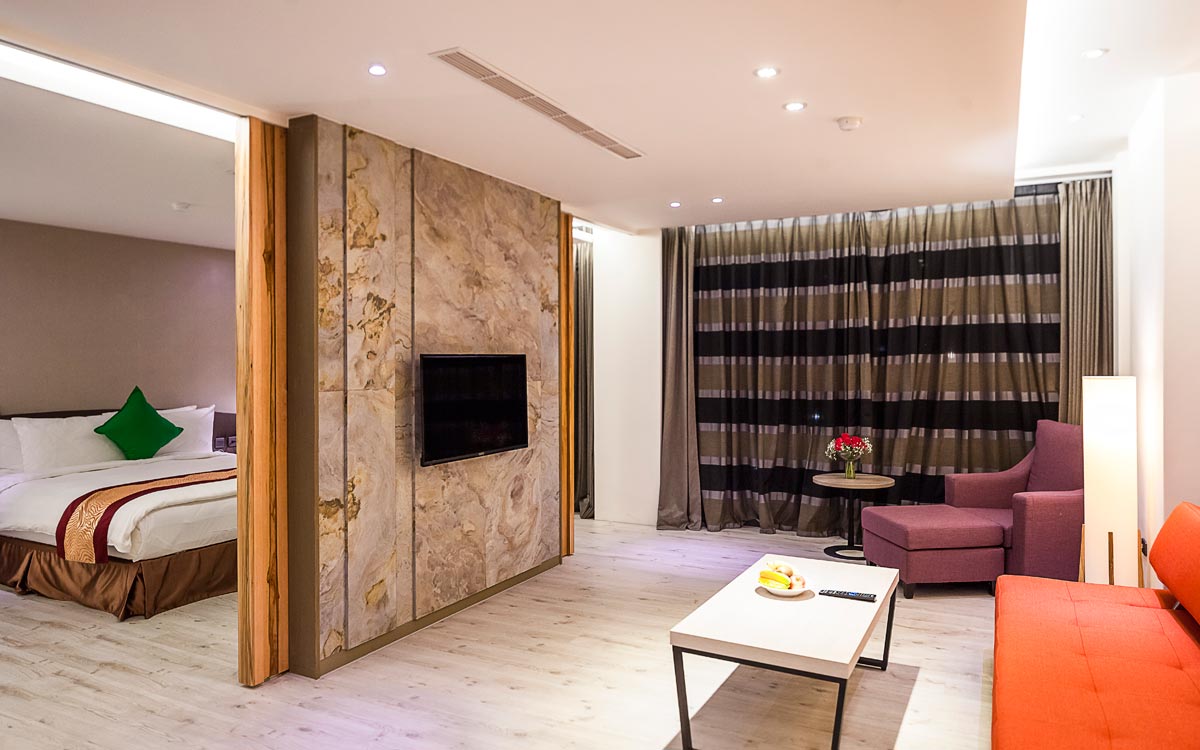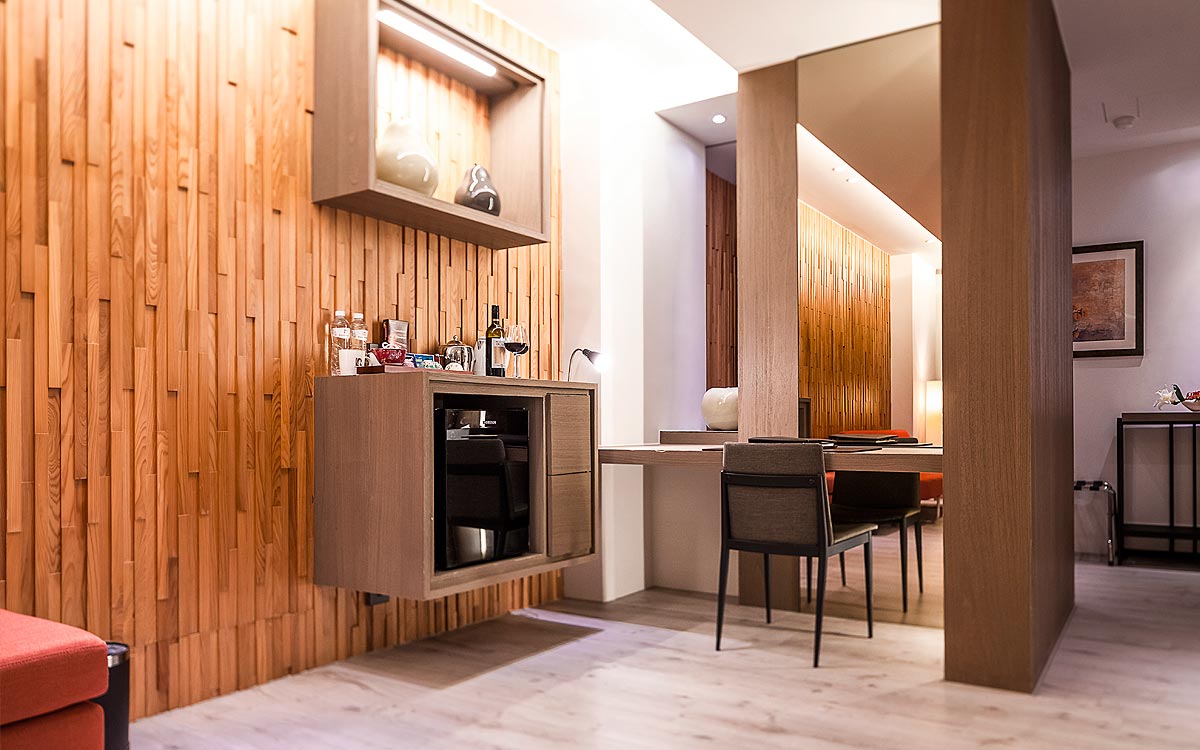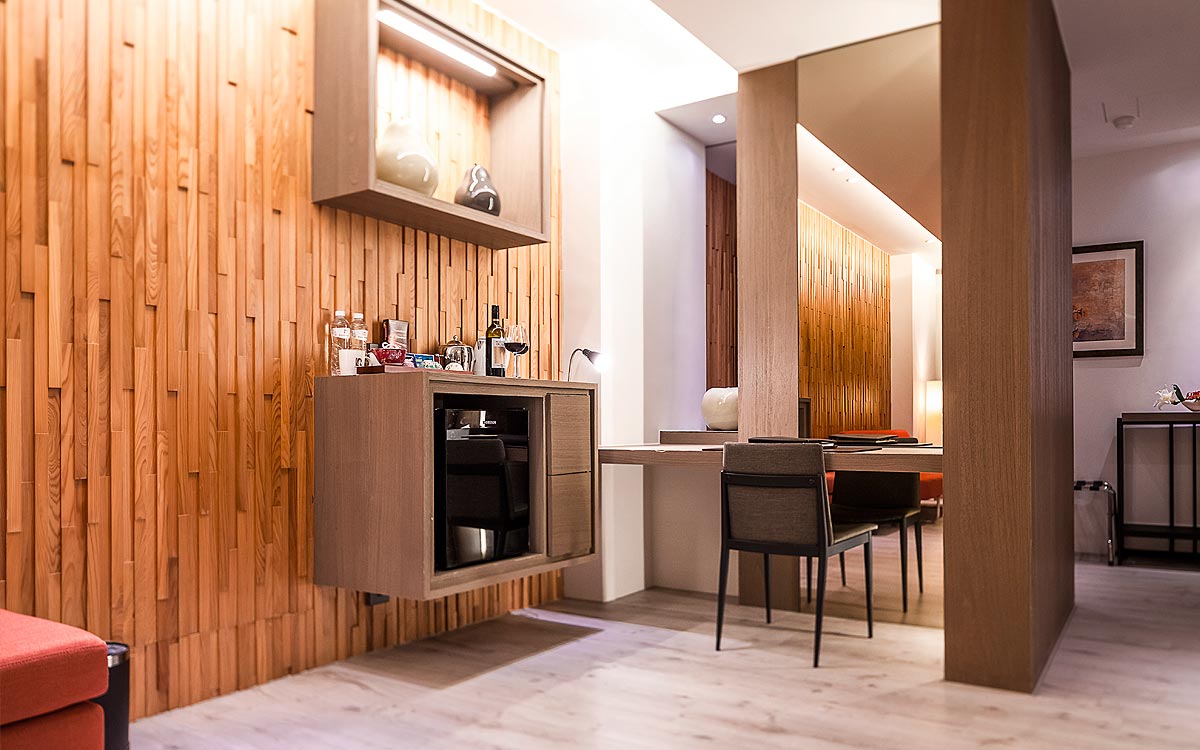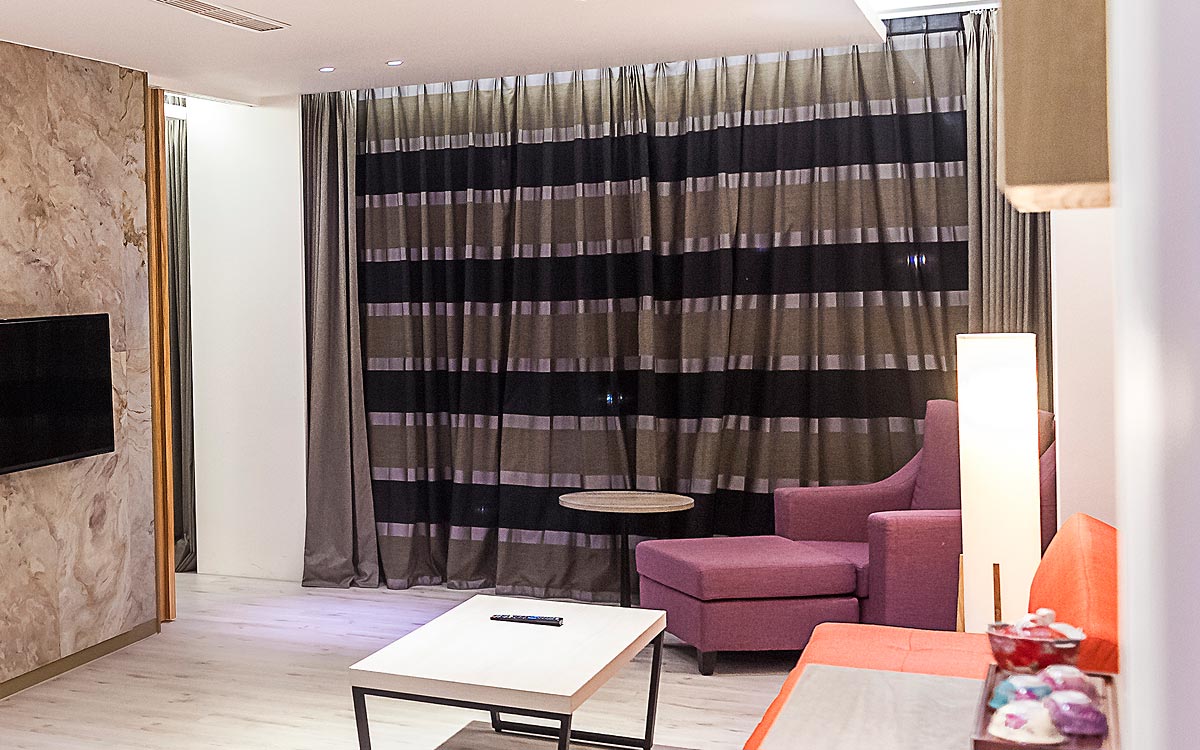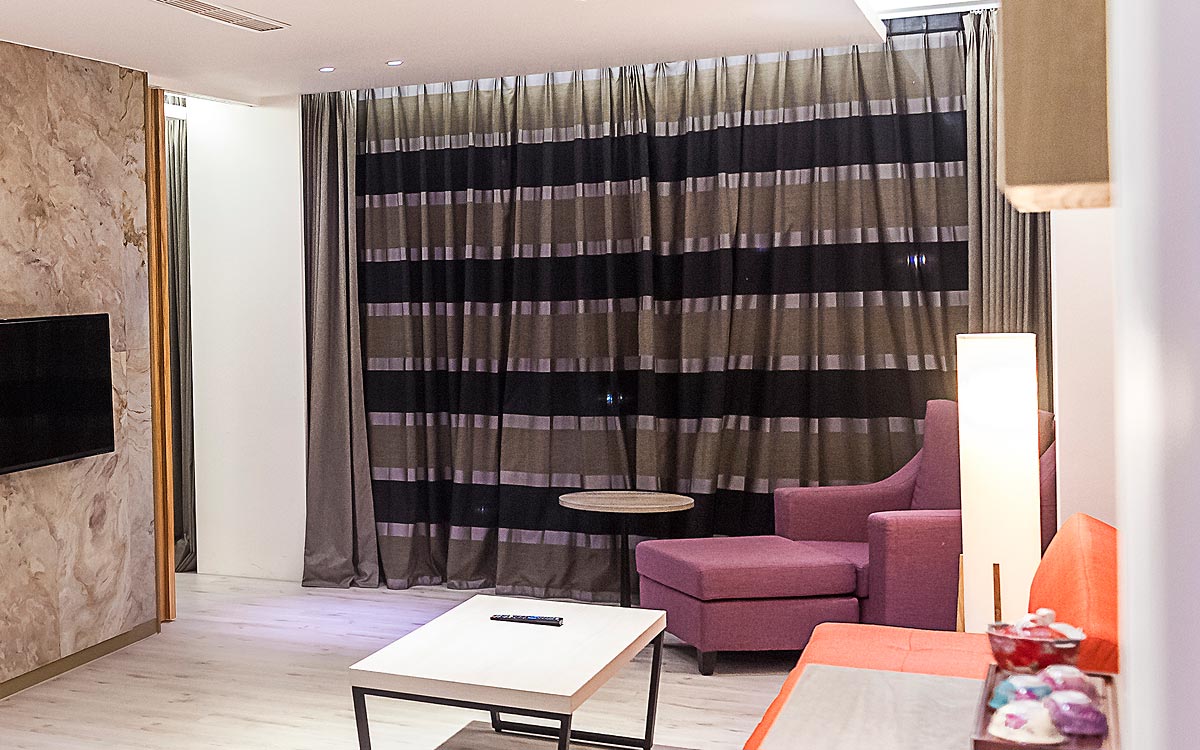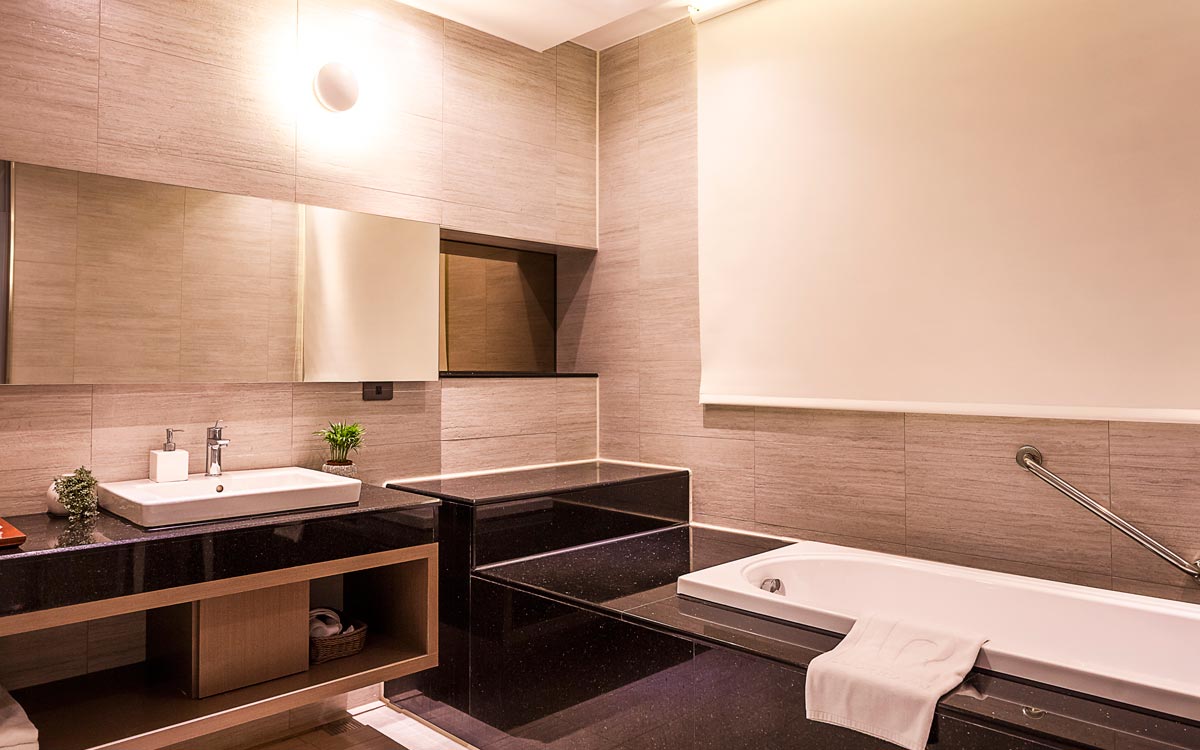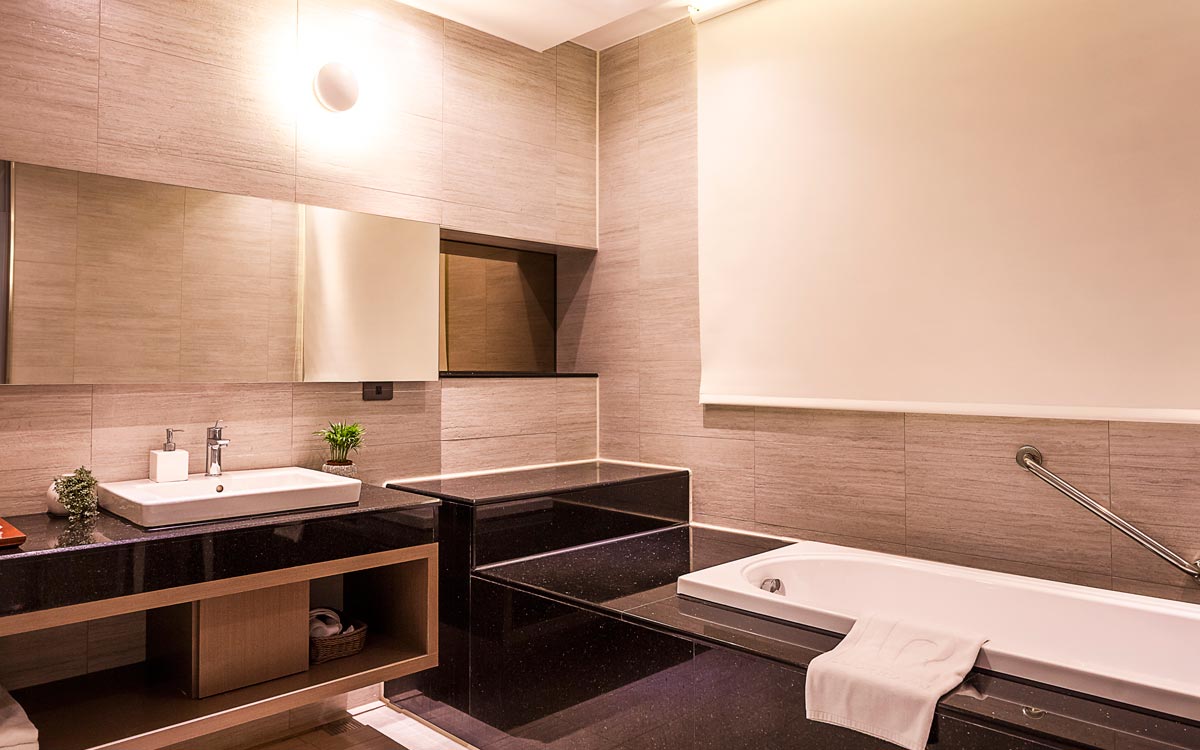 皇家極緻套房
Extremely Royal Suite
It is loved by business people for the modern design, and comfortable and spacious environment. After a stressful and busy work schedule, travelers could settle their emotions and enjoy the unburdened environment through the comfortable furnishings and soft lighting in the room.
---
Room Facilities
Amenities:

Ceramic cup set、Free WIFI and Desktop Network、42" LCD TV、Silent small refrigerator、Personally-owned safe、High class bath products、leisure couch、Wet and dry separation bathroom and bathtub、Top class down quilt and pillow、Comfortable living room
Room details
1 double bed
22~23 Pings(72.7 – 76.0 square meters)
Rate: NT.1,2800
1.All rooms are for two persons. If more than 2 persons, it is NT$500 per 1 person in the suite
2.Each room rate has included complimentary breakfast, tax, and 10% service fee.
3.Check-in/Check-out time: 15:00/11:00- This hotel has a smoke-free policy
4.Definition of holidays: Saturday, national (continuous) holidays, and Chinese New Year holidays.
5.If there is a difference in room rates, please refer to the announcement of the Hotel.
6.Children over 120 cm or above 6 years old will be charged (meeting either of the conditions).
7.No pets.
8.All the room styles will not include alcohols and decorations.