About Us
LOOK ROYAL RESORT hotel
---

The Resort Hotel in City Downtown
A resort hotel with the themes of City, Garden, Home, and Happiness.
In July 2015, there is a resort hotel based on the themes of City, Garden, Home, and Happiness to be open: LOOK ROYAL RESORT hotel. The resort hotel is located in Gangping Garden area in the western district of Chiayi. The west side is close to Chiayi HSR station and Chiayi interchange, which means that transportation is very convenient and closely connected with the downtown of Chiayi City. Driving on the roads in Chiayi City, you can feel the dazzling wind with aromas of rice paddy, the simple local human touch, and the rich humanity in the ancient city of Zhu Luo to easily enjoy high-quality tourism.
The exterior of the magnificent castle-like building is like an art of building block stacks with the inclusion of a distinctive LOVE logo. It symbolizes that an attentively managed hotel not only could be a passenger's transition station, but also could become a city's attraction; moreover, it could even become a traveler's destination, which is the mission of LOOK ROYAL RESORT hotel.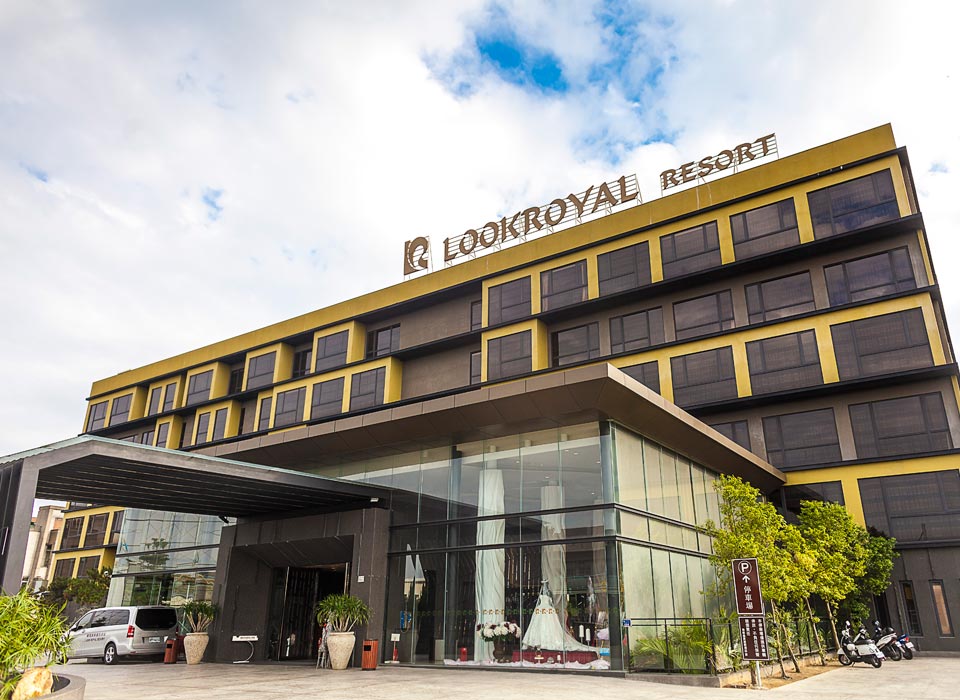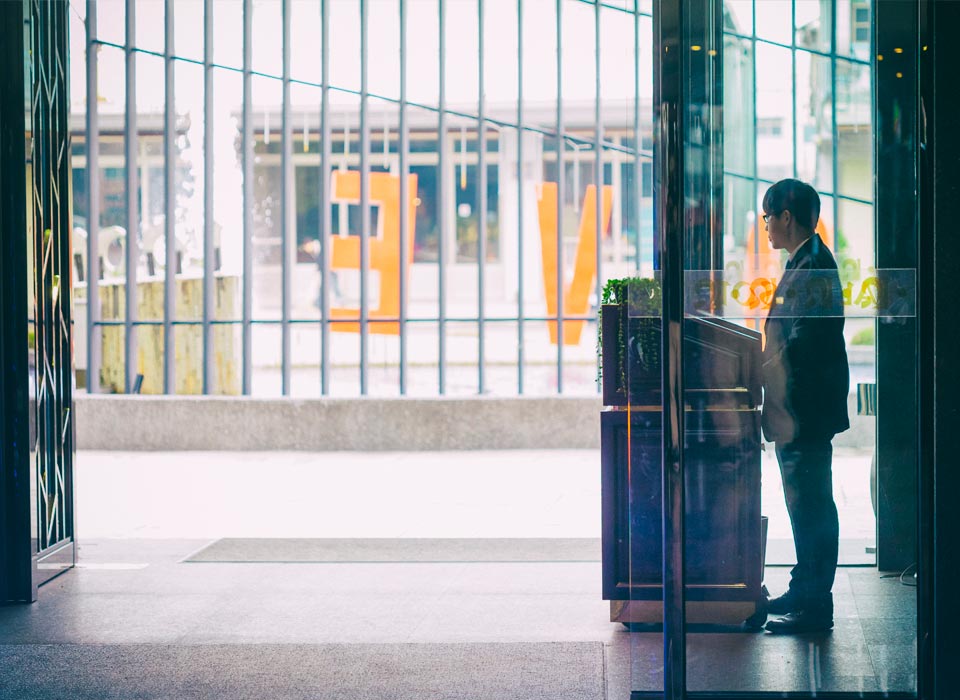 LOOK ROYAL RESORT hotel is a multi-functional resort hotel, combining diverse images of boutique, leisure and business hotels. The hotel's hall uses a cathedral design to show a fresh and bright fashion style; the Mediterranean style "Lohas Hall" is built with wavy white columns; the south-inspired atrium is a pumpkin wagon with metal wire winding vines and the other side is a cool blue swimming pool; in the middle of the pool, there is a poolside stage, which is ready to welcome every exciting moment.
The large international Banquet Hall, with the capacity of about 70 tables, is an extremely modern white building. On weekdays, you can taste the impressive delicious, "Hong Kong-style dim-sum and yam-cha culture" cuisines, inherited by our special Chef here. In addition, the ballroom can be also used to hold romantic and warm Wedding Banquets, Graduation Dinners to thank the relationship between teachers and students, Launch Parties for company's new products...etc. To meet your request, all of our professionals will provide you with the intimate and professional services. Our state-banquet class chef will work with the professional Hong Kong yam-cha team to satisfy your own taste.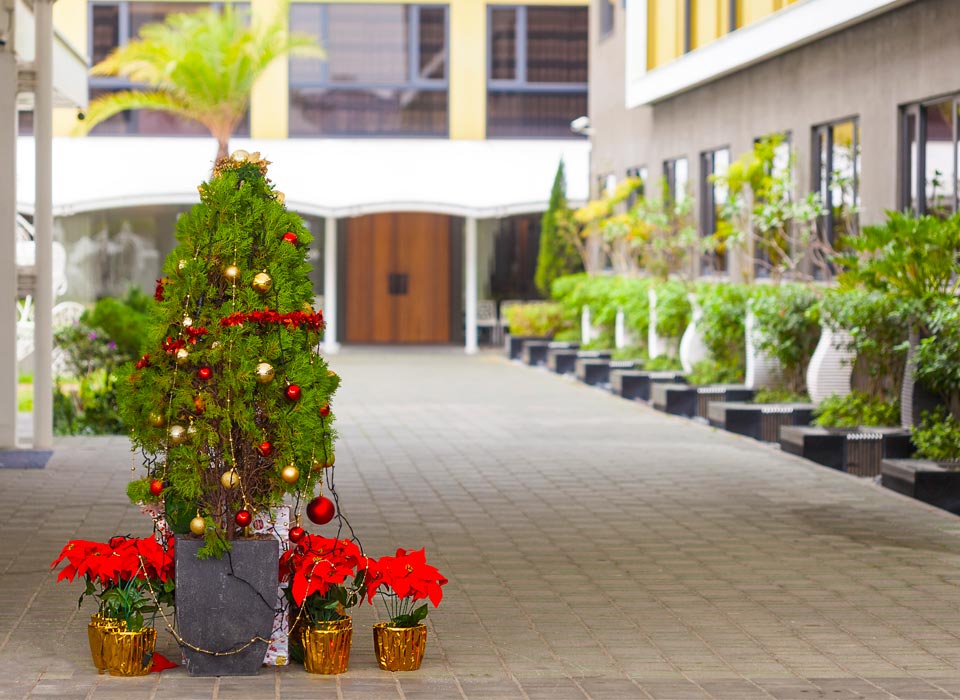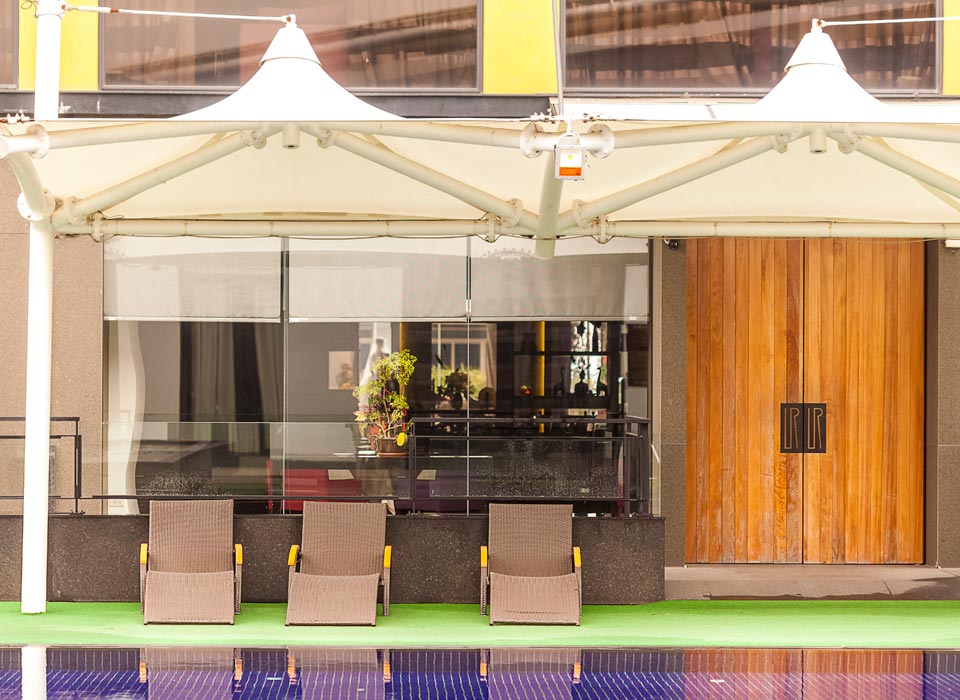 LOOK ROYAL RESORT hotel.
The Resort Hotel in City Downtown
A resort hotel with the themes of City, Garden, Home, and Happiness.
LOOK ROYAL RESORT hotel is equipped with 232 exquisite rooms and 9 modern and classic premium suites, which could meet various needs of both visitors on business trip and tourists through the fashionable design, user-friendly facilities, safe accommodation environment, and refreshing and leisure rural landscape. In addition, we also have many leisure facilities for visitors, including business center, meeting rooms, chess room, Audiovisual room, reading room, playground for kids, gym, billiards, table tennis, meditation room, Yoga Room…etc., to provide travelers diverse choices for leisure.
The business philosophy of hotel industry is to impress customers and let them feel the service is worth the price. Based on the concept to provide the most intimate service, LOOK ROYAL RESORT hotel creates a space for visitors to feel at home with the most comfortable and elegant rooms, culinary services to satisfy every request, and exquisitely built top-notch leisure facilities. We sincerely invite you to enjoy all of them.